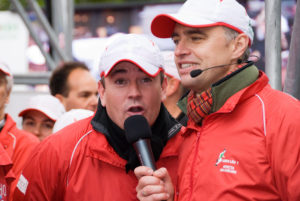 As the name suggests, PR is concerned with managing the relationship to the public. FACTS 4 EMOTION takes this quite literally and directly involves the public in strategic PR planning. This is because the public includes employees, existing customers, potential customers and business partners. Directly addressing the target group makes it possible to control the exact dosage of emotion and information.
FACTS 4 EMOTION creates made-to-measure communication concepts. Especially online media are steadily gaining importance. Many companies still neglect the World Wide Web as part of their communications strategy.FACTS 4 EMOTION develops the right concepts and content for the various Web channels and ensures they are interconnected.
FACTS 4 EMOTION's Portfolio: Scripts, photo shoots, internal communication, presentations, press conferences, editorial services for in-house media and social media platforms, speeches, texts, and more.